What the experts are saying about the 2016 Maxima
July 24 2015, Belvédère Nissan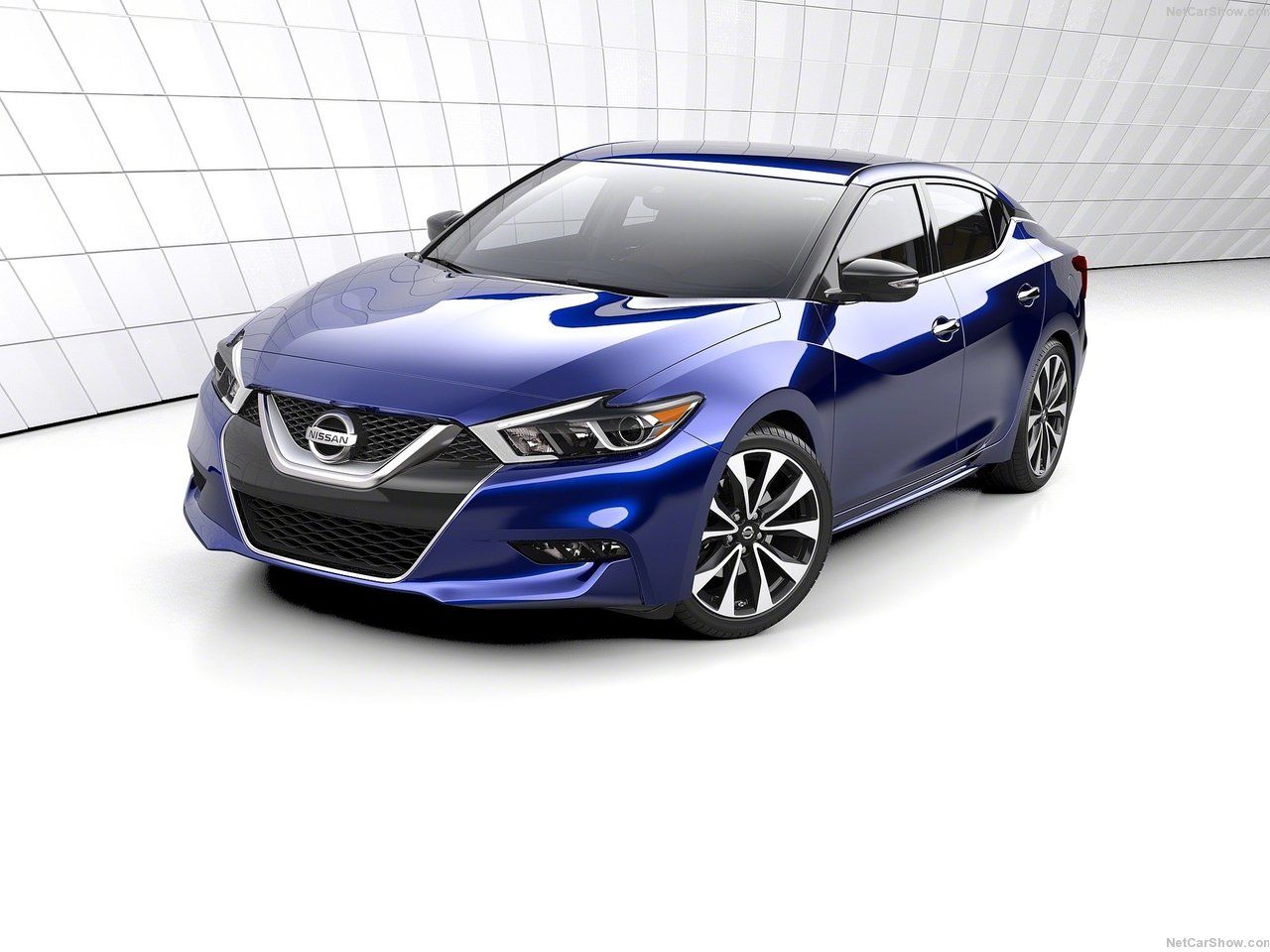 The 2016 Nissan Maxima is here, and it is looking better than ever.
More comfortable and more refined, it is also more efficient and more powerful with a look that is sure to turn heads. Some journalists have had the opportunity to drive the new Maxima. Here is what they had to say.
The car has lost weight all over – 82 lbs from the engine alone, and 20 lbs from the restyled seat kit - and it feels lighter from behind the wheel. A lot of that feeling comes from the ready accelerator - you'll want to develop a light touch on the gas pedal, to keep from over stimulating occupants when taking off from a light. Steering is calibrated to make for effortless maneuvering. It is a quick sedan, to be sure, and also a very nicely appointed one. Nissan has been proving lately that it is capable of building cars that rival more luxury vehicles from premium brands like Audi or BMW, or even its own luxury arm, Infiniti. This is particularly noticeable when you sit on the quilted leather seats (which begin in the SR model) and flip on the noise-canceling Bose sound system. Going for a cockpit environment based on a fighter jet image, the company has a made a driver-oriented cabin that manages to be very comfortable yet attention holding, and fleshed it out with all the technology you may expect, depending on the trim level you choose. – the Autonet
Despite all that: The 2016 Nissan Maxima is a fantastic car. First of all: LOOK AT IT. This is one hot sedan. Seriously. I fell in love with the new Nissan Murano, and with the same "Energetic Flow" design language, complete with the floating roof in the rear, the Maxima is downright sexy. An aggressive front grille and prominent, visible shoulder lines and flared arches over all four wheels make the Maxima look as if it's moving even when parked. I adore the new look and give Nissan major props. For a company that's produced some rather bland vehicles over the years (*cough*Nissan Sentra*cough*), this Maxima is a huge leap in the right direction. Inside, that modern, forward-thinking design continues in the 2016 Nissan Maxima. Truly, they've taken this vehicle to another level and are likely to steal sales from luxury brands on their design and materials alone. Besides offering diamond-stitched leather (also available in Alcantara) seats, my favourite element had to be the two-tone Alcantara perforated leather flat-bottom steering wheel. Comfortable and well designed, this might be the best Nissan/Infiniti steering wheel I've experienced to date. Two screens adorn the 2016 Nissan Maxima, 7" in the gauge cluster and 8" in the centre stack. The onboard nav and entertainment system debuted in the Nissan Murano, and I have to say it is extremely easy to use and features swipe and pinch functionality so you'll feel right at home using it. Nissan also integrated a service called Nissan Connect that will keep you connected via your smartphone. You can lock/unlock, remote start, honk the horn (to scare curious neighbours and children), as well as an OnStar-type feature that lets you call in for an assisted location. Auto123
To learn more about the 2016 Nissan Maxima, contact us today at Belvedere Nissan!