The popularity of the Nissan Rogue seems unwavering
May 13 2015, Belvedere Nissan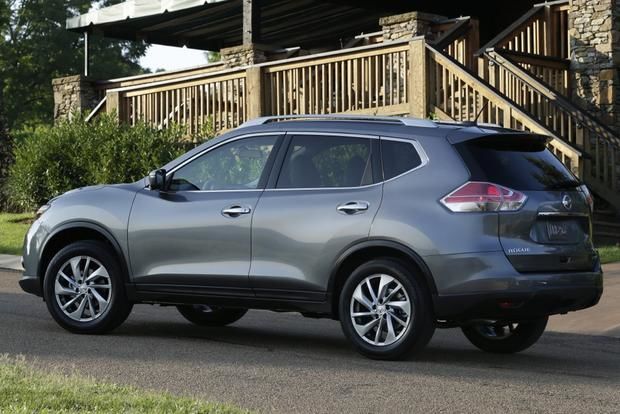 Since the arrival of the current generation of the Nissan Rogue last year, the popularity of Nissan's compact utility vehicle doesn't seem to want to go away
Since the arrival of the current generation of the Nissan Rogue last year, the popularity of Nissan's compact utility vehicle doesn't seem to want to go away. Indeed, more than 9,500 copies of the Nissan Rogue have found a new owner since the beginning of the year, making it the most popular vehicle offered by Nissan, and by far.
The 2015 Nissan Rogue is more popular than the Micra, the Altima and Sentra, three models that also stand out in terms of sales. In reality, the entire Nissan range has been setting new records since last year, as Nissan has exceeded the 100 000-vehicle milestone for vehicles sold in Canada for the first time in its history.
Since the beginning of the year, disregarding May, Nissan has sold 16,340 cars, an increase of 15.4% compared to last year, and 17,930 sport utility vehicles and pickup trucks, 9.0% more than in the first four months of 2014. So if the trend continues, and it is expected to as we enter the heart of the busiest months for the automotive industry, Nissan should be able to surpass their impressive numbers from last year.
Going back to the Nissan Rogue, the compact SUV was completely redesigned last year. The SUV that was sold more than 2,900 times last month is powered by an engine that is both capable and fuel-efficient, and that is combined with a continuously variable gearbox which allows the vehicle to show impressive fuel consumption despite an impressive towing capacity and a large and practical interior.
After the Nissan Rogue, the Nissan Sentra is the most popular model in the Nissan line with 1,518 vehicles sold last month. The Micra is third with 1,240 sales in April. The Sentra's sales increase represents an improvement of 25.8% compared to last year! The Micra, a model that was launched last year at about this time, continues to see its sales increase month after month.
The other model that should end up being quite popular is the Nissan Murano. Indeed, the midsize SUV from Nissan has been completely redesigned for 2015 and features a fuel-efficient yet powerful engine, a comfortable ride, and a design that is still very distinctive. The Murano has also seen its sales increase by 70.2% compared to last year.
Whether it be the Nissan Rogue or any other model that interests you at Nissan, you can have confidence in the brand which has the highest growth in the industry! Come learn more at Belvedere Nissan today!