Introducing the new 2016 Nissan Maxima
April 13 2015, Belvedere Nissan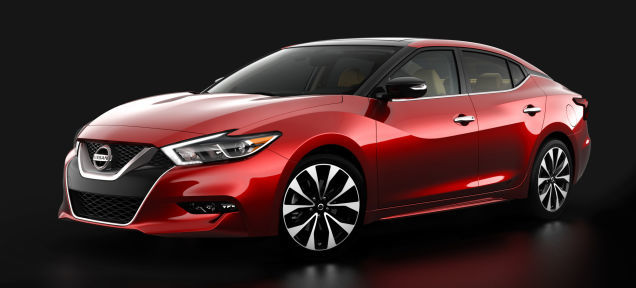 Unveiled last week at the New York International Auto Show, the all-new 2016 Nissan Maxima will be launched later this year on the market.
With its sporty and dynamic design, its spacious and comfortable cabin, and cutting-edge technology, the new sedan from Nissan will certainly be a success across the board.
The new 2016 Nissan Maxima will be based on a new chassis that will provide even more handling prowess on the road. On the other hand, there is no doubt that we this will be a particularly comfortable car, as is the case with the current-generation Maxima.
Under the hood we find a 3.5-liter V6 engine developing 300 horsepower. Better yet, this engine has been revised to ensure better fuel-efficiency, especially on the highway where it improves the fuel consumption rating of the old Maxima by about 15 percent.
Starting at $ 35,900, the 2016 Nissan Maxima will come with an array of active safety systems, including adaptive cruise control, a collision avoidance system, blind spot monitoring, and a lot more.
Contact Belvedere Nissan today to learn more!