2015 Nissan Sentra: Dependable Comfort
April 29 2015, Belvedere Nissan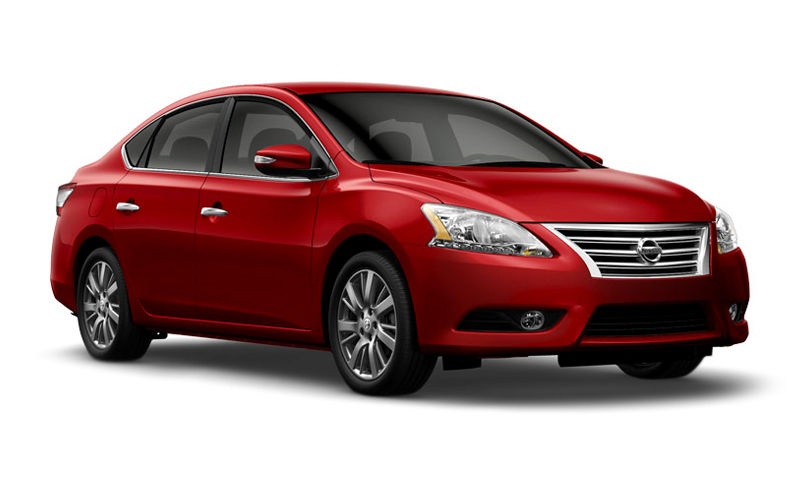 The latest generation of the Nissan Sentra offers up plenty of space, some fantastic interior features, and a comfortable ride. And the real beauty in the 2015 Nissan Sentra is that it's all available at an affordable price
The 2015 Nissan Sentra has some really great style and features for a compact sedan. With four different models on offer, there is most definitely a Nissan Sentra for everyone and for every budget. One of the 2015 Nissan Sentra's best features is its fantastic fuel economy. Since the same engine is found across the board, it's only the transmission that makes the difference in the fuel numbers, but regardless fuel efficiency ranges from 6.1L/100km to 8.0L/100km.
What are those two transmission choices? There's a very good and fun-to-drive 6-speed manual transmission, as well as a CVT that's been remapped and reworked for the 2015 model year to offer up even more performance and fuel economy behind the wheel of the Nissan Sentra. As mentioned above, there is only one engine available: a 1.8L 4-cylinder mill that produces 130 horsepower and 128 lb-ft of torque. Power is sent to the front wheels only. While the numbers might not seem like they'd offer up a high amount of thrills behind the wheel, the 2015 Nissan Sentra is actually quite fun to drive and has lots of spunk when asked.
The 2015 Nissan Sentra's spunk also comes from its modern, grown-up exterior design that's sure to appeal for years to come. Nissan's design team did a fantastic job in the Sentra, keeping it youthful and also mature; the perfect balance. And inside, that maturity continues with an extremely well-laid-out centre stack and easy-to-read gauges. The driver's seat is an extremely comfortable place to be, even for long-haul journeys.The back seat isn't such a bad place to be either, since the 2015 Nissan Sentra offers up one of the largest interior spaces in the segment and has room to seat five. There's also 428 litres of cargo space in the trunk.
Along with good looks and a peppy engine and transmission combo, the 2015 Nissan Sentra is equipped with all manner of standard safety equipment and airbags, which is highly appealing to all. The 2015 Nissan Sentra also offers Vehicle Dynamic Control with Traction Control System, Active Brake Limited Slip, along with the LATCH system for child seats in the rear.
When it comes to affordable and practical vehicles, few are as good as the 2015 Nissan Sentra. See for yourself at your local Belvedere Nissan dealer where all your questions will be answered and you can even book yourself a test drive to experience everything the Nissan Sentra has to offer.