2015 Nissan Murano: Brand New, Still Unique
March 16 2015, Belvedere Nissan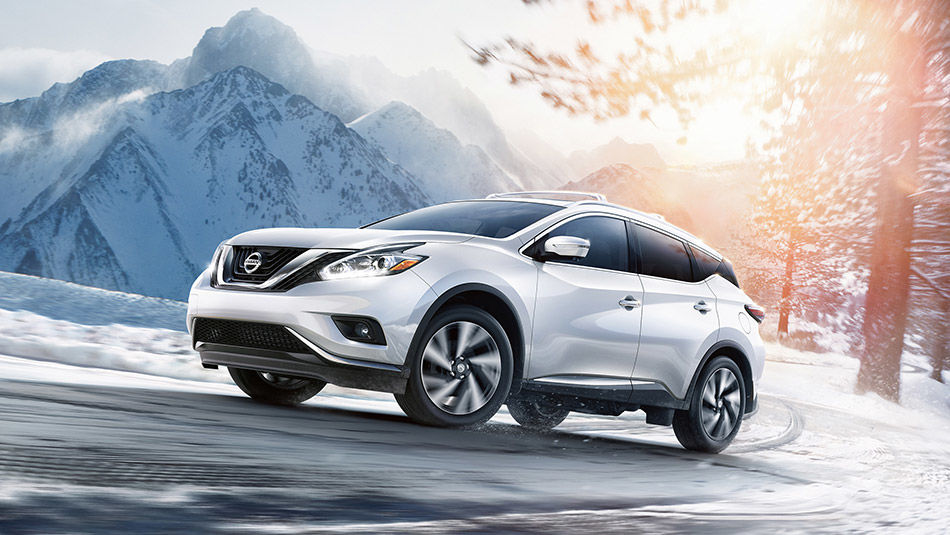 The Murano has always been a vehicle that was intended for those who want something different, and the latest generation of the Murano is no exception to this rule.
The 2015 Nissan Murano is completely redesigned this year, but if what you liked the most about the previous Murano was its unique and immediately-recognizable style, do not worry, it's back along with this third generation of Nissan's midsize SUV.
Inspired by the Reasonance concept Nissan unveiled at the Detroit International Auto Show in 2013, the new Murano displays a unique silhouette that is sportier than the model it replaces. Indeed, the front end displays a uniquely-designed grill and aggressive headlamps that allow Murano to get noticed immediately on the road.
In addition, the new Murano, seen from the side, shows a dynamic silhouette that gives the impression that the vehicle is continuously in motion. Another interesting aspect of the Murano is the blacked-out C-Pillar that gives the impression that the roof is floating in the back. In short, no matter the angle used to look at the Murano, its style is special and the proportions are perfect.
Inside, the Nissan Murano offers a spacious cabin, and most importantly, it is very comfortable. The new Nissan SUV is also one of the segment's most comfortable sport utility vehicles, mainly because of the ZERO GRAVITY seats that come standard both in front and in the back. These seats reduce pressure on the body while increasing the contact points with the body. The end result is a seat that remains comfortable even after hours on the road. Really impressive.
In terms of ergonomics, the Nissan Murano's center console is simple to understand and use on a daily basis. In addition, all versions of the 2015 Nissan Murano are equipped with a navigation system at no extra cost! Push-button start and keyless entry are also standard. Ventilated seats, leather seats, heated rear seats, panoramic sunroof, blind spot monitoring system, collision avoidance system and adaptive cruise control, among other features, are also offered.
Under the hood, the 2015 Murano gets a 3.5-liter V6 engine developing 260 horsepower and 240 lb-ft of torque. The engine is paired with a continuously variable automatic gearbox that is standard and offers plenty of passing power while improving fuel economy. For more information on the 2015 Nissan Murano, contact us today at Belvedere Nissan!