2015 Nissan Micra: The Least Expensive Car in Canada
March 16 2015, Belvedere Nissan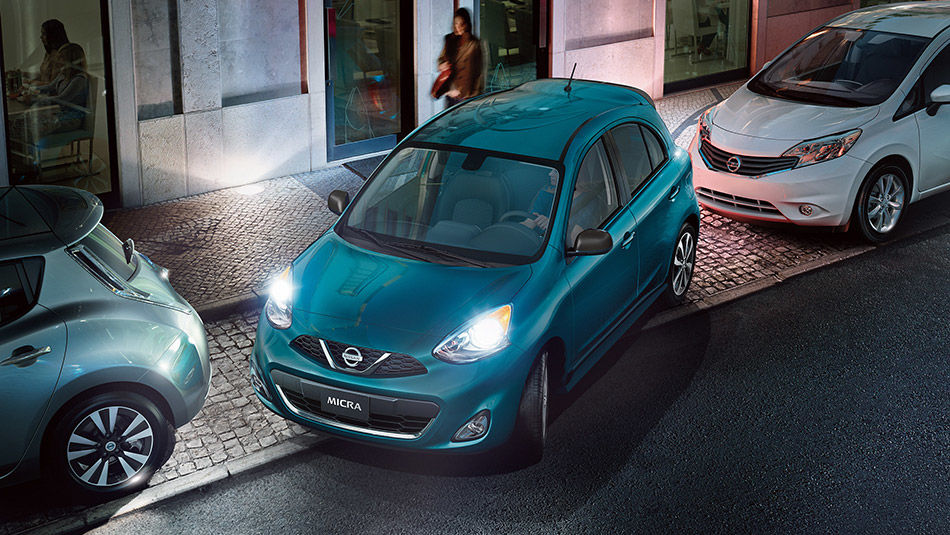 The starting price of the Nissan Micra is set at less than $10,000.
At that price, it is essentially the most affordable car in Canada. Indeed, it's been a long time since we last saw any vehicles sold at that price. But more than its price, this is a car whose quality is undeniable and that is reliable, safe and comfortable; features that were not found on cars that were sold under $10,000 a few years ago.
Back on the market last year after 20 years of absence, the Nissan Micra has become one of the most popular cars on the Quebec market since its arrival. What you need to know with the Micra is that it offers a number of elements that are important for buyers of sub-compact vehicles, including impressive fuel economy, a spacious interior despite the compact dimensions of the car, plenty of fun behind the wheel, and flawless craftsmanship.
The Nissan Micra can be equipped with a Bluetooth phone system, cruise control, rear-view camera, electric windows, alloy wheels and air conditioning. A new version added this year called KROM adds several distinctive visual elements that allow the Micra to stand out even more in traffic.
This version joins the S, SV and SR versions of the Micra. Each version offers a different level of equipment and there is no doubt that it is not difficult to find a model that perfectly suits our needs and our lifestyle within the Micra range. Inside the car, we find a spacious and versatile interior with a baggage area that can accommodate a hockey bag. Headroom is ample enough to accommodate even those who are taller than six feet while the space for the elbows and legs is also impressive.
Under the hood, the 2015 Nissan Micra is powered by a four-cylinder, 1.6-liter engine developing 109 horsepower and 107 lb-ft of torque. This engine offers interesting performance when accelerating or passing while fuel consumption is exactly what one would want from a subcompact car. Indeed, with an average fuel consumption of 6.6 liters per 100 kilometers on the highway and 8.6 liters per 100 kilometers in the city, the Micra is as affordable to drive as it is to buy.
To learn more about the Nissan Micra 2015 Nissan contact Belvedere today!