2015 Nissan Altima: Comfort and Space
March 16 2015,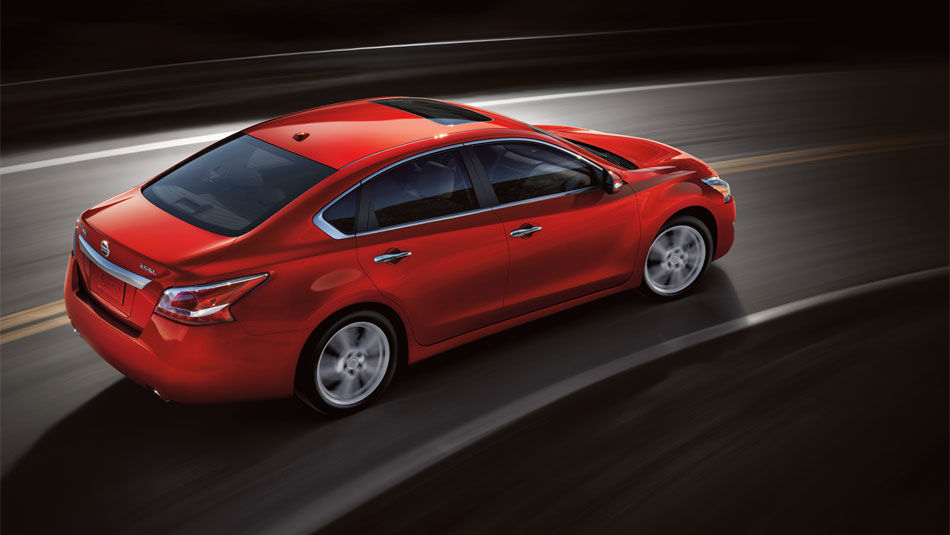 The Nissan Altima has been completely redesigned not long ago and the car remains one of the newest midsize sedans to be offered to consumers.
If you are looking for a comfortable midsize sedan that also happens to be very spacious, fuel-efficient, and powerful, the 2015 Nissan Altima is for you.
As soon as you sit inside the new Altima, you'll be surrounded by top quality materials that are carefully assembled. You will also notice the comfort of the ZERO GRAVITY seats that are exclusive to Nissan and reduce the pressure on the person who is sitting down while increasing the number of contact points to better support the driver and passenger. The end result is that even after several hours on the road, you feel cocooned and more importantly, you are never tired. Those who had the opportunity to try these seats will tell you, they are actually among the most comfortable in the industry.
One also notices the impressive interior of the new 2015 Nissan Altima when he or she takes place in the cockpit for the first time. This is especially true in the back as the space is noticeable, especially for the legs. Indeed, the available legroom makes it easy to accommodate adults in the back seats while the trunk turns out one of the most spacious in its class with 436 liters.
Starting at $ 23,698, the 2015 Nissan Altima comes standard with a continuously variable automatic gearbox that is both smooth and linear, a keyless entry system with push-button start, and Bluetooth. In terms of options, the Nissan Altima offers heated seats, heated steering wheel, navigation system, sunroof, blind spot monitoring system, a multi-angle rearview camera, leather seats, dual-zone air conditioning, and much more.
Under the hood, the 2015 Nissan Altima receives a four-cylinder 2.5-liter engine that offers 182 horsepower and 180 lb-ft of torque. If you want more power, a 3.5-liter V6 engine delivers an impressive 270 horsepower and 251 lb-ft of torque. Regardless of the engine, performance is impressive with linear and strong accelerations, and reassuring power when the time comes to pass another vehicle.
To learn more about the all-new 2015 Nissan Altima, contact us today at Belvedere Nissan!