What they are saying about the new 2015 Nissan Murano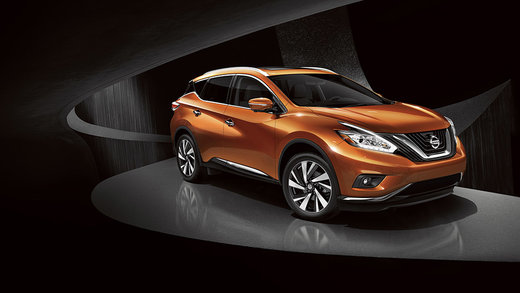 The 2015 Nissan Murano is impressive

Fully redesigned this year, the Nissan Murano has been on the market only for a few months but its popularity is growing. With its combination of style, performance, space, and comfort above all, the Murano knows how to stand out.
That impressive level of comfort is due to improved soundproofing and wonderful ZERO GRAVITY seats already seen on other models like the Altima and Maxima. Even after several hours, these seats remain some of the best in the industry in terms of comfort and support.
We have already published a full test on the 2015 Nissan Murano you can view here.
Let's have a look at what the experts are saying about the new Murano
I have not yet addressed the new Murano's design. I personally didn't like the style of the two older models, as unique as they were. The new one is much better in my humble opinion with a design that is not only distinctive but genuinely beautiful. Again, this is simply a matter of opinion. From a tangible perspective however, our 2015 Murano did get a few looks on the road.
Nissan had a record year last year, selling more than 100 000 vehicles in Canada for the first time. A range of new models unveiled last year like the Rogue and Micra largely explain Nissan's success, as well as the ability of its dealers to supply the demand. This year, Nissan will count on a new Murano and a redesigned Maxima to continue its momentum. The year has started well for the Japanese manufacturer, but these models certainly have less volume than those unveiled last year. So we will have to wait and see what happens.
Back to the Murano, its reason for being is clearer with this new generation. It will appeal to buyers looking for comfort, a stylish design, and tons of versions with plenty of features. It now had a ton of personality, and it knows where it's going. It has found its way – Autogo.ca
---
t's no surprise that the 2015 Nissan Murano's looks are inspired by the same bold design cues found on the Rogue and the Pathfinder (especially when viewed head-on) but in profile the Murano offers additional detail not found in either of its siblings. In particular, there's the chrome kink that rises up from the top of the rear door to protrude into the angular glass that peeks into the cargo bay, which draws attention to the way the roofline appears to 'float' above the SUV by way of a clever blacked-out C-pillar. Then there's the expressive moulding of the Nissan's front and rear haunches, muscular curves that work in perfect harmony with the prominent grille up front that dives deep into the bumper, as well as the large 20-inch rims that came standard with my top trim tester – The Car Guide
To learn more, contact us today at Belvèdère Nissan!