Nissan unveils the Gripz in Frankfurt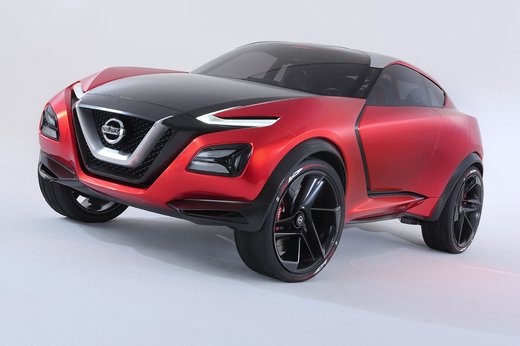 More diversity for Nissan
Nissan knows all about sport utility vehicles. The Japanese automaker offers more SUVs than most with six models in its lineup. No question, those who are looking for space and all-weather capability can certainly turn to Nissan. In doing so, they will find models like the all-new Murano, or the very popular Nissan Rogue, the brand's compact sport utility vehicle.
They will also find the Juke, a compact SUV that's designed for the city with a peppy engine and an agile demeanor which can navigate almost any environment, all the while providing ample interior space. Let's not forget the Pathfinder who was completely redesigned a few years ago and now provides both luxury and interior space for seven passengers. Nissan also offers the Armada, its full-size SUV that offers the very best in terms of refinement, interior amenities and comfort, as well as the XTerra that can take its anywhere he or she pleases.
Impressive debut for the Gripz
And then there is the Gripz, Nissan's latest concept showcased at the Frankfurt Auto Show last week. The Gripz is a design study aimed at showcasing Nissan's future style language which is even more aggressive than the revamped body we saw on the Murano and new Maxima. It may also preview a brand new SUV that will put the focus on performance, just like the Nissan 240Z Safari Rally of the 1970s.
No question, buyers looking for an SUV need look no further than Nissan. To learn more about the Nissan lineup of SUVs contact us today at Belvédère Nissan!