An overview of Nissan's impressive SUV range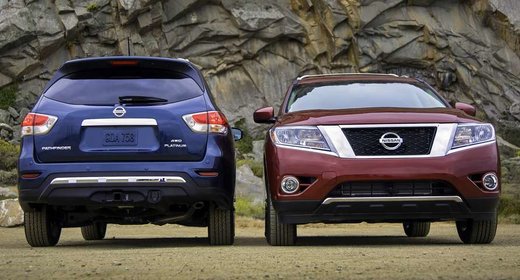 If you are looking for an SUV, Nissan is certainly able to help you. The Japanese manufacturer offers indeed the most extensive range of sport utility vehicles on the market with six models in total being offered to buyers
Nissan therefore offers an SUV in each category. There is the Nissan Juke and its turbo engine, priced starting at $ 20,498, followed by the Nissan Rogue which was completely redesigned last year, which has been one of the most popular vehicles in Canada since the arrival of the new generation ($ 24,248). If you prefer a midsize SUV, then you can have a look at the Murano which is all-new this year, or the Nissan Pathfinder that offers seating for up to seven passengers. The Pathfinder was redesigned last year.
Finally, for those who want the ultimate in terms of comfort and luxury in their sport utility vehicle, there is the Nissan Armada offered from $ 59,828.
As noted above, many sport utility vehicles in the Nissan range have been redesigned from the ground up this year or last year. For consumers, that means that they get an SUV offering advanced technology, fuel-efficient yet powerful engines and the latest gadgets.
For more information on the range of sport utility vehicles offered by Nissan, contact us today!